A drastic change is underway in the landscape of ID badges, moving the badge from a commodity to a security asset. When talking to hundreds of education customers, the most common question is: "How can our school enhance security even further with our ID badging program?"
For years, what schools wanted to accomplish with their ID badges centered around simple visual identification needs or supplementing school photographer support by printing lost badges or cards for new students entering the district. "How can I do this for less?" was a question we heard many times.
The shift that has taken place during the last couple years centers around the value seen in the ID program as a means of supporting other security initiatives. When the most powerful asset is your people, providing them with knowledge and resources to enforce a security program has become a top priority.
As part of the "If you see something, say something" initiative, the use of a secure credential is the way of equipping their people with a valuable security resource. When working on an ID badging solution as a security asset for schools, the two questions to answer now are:
How can a credential reduce the risk of a threat?
How can a credential assist in the event something happens?
We still have a long way to go. A recent poll with school decision makers showed that less than 30% of respondents' security plans included a consistently implemented ID badging program. More than 70% of poll respondents chose one of the following answers:
Our security plan includes ID badging but could be implemented more consistently (31.4%)
Our security plan does not include ID badging (25.7%)
We do not have a security plan (14.3%)
The building blocks of a complete photo ID systems include an ID printer, software, printer ribbon, blank ID cards and a web camera. The choices are overwhelming. Especially since schools don't normally have someone whose primary responsibility is photo ID, narrowing down the options is difficult.
Rather than being an expert in all the options, we recommend starting with a vision. The vision has two components: a creation and distribution plan and a credential design. For all the building blocks of a photo ID system, consider how the option improves the visual security of a card as well as the entirety of the photo ID process.
As an example, what software fits you best as part of the creation and distribution plan? With the cost of the hardware, it's easy to overlook that software is actually the backbone of the entire system. Over the last 18-24 months, we've seen a shift regarding ID photo software.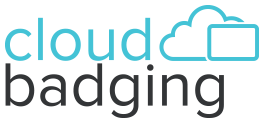 Photo ID software used to reside on a PC with a single-user login that was shared among various users in the office. To increase functionality, security and ease of use, cloud-based ID programs are taking over.
Why? It's because the data can be accessed from anywhere, and schools benefit from the functionality of higher-end, full-featured software programs without having to pay an additional cost. provides the capability to have multiple users with unique logins and rights coupled with the ability to know where your cards are being produced and who is producing them. Data is always backed up which completely eliminates the risks of a single PC crashing.
As part of the credential design, visual security elements can provide the level of security and uniqueness aligned with the school (e.g., school logo, mascot and/or school colors). Because it's more affordable to have an ID system, without unique identifiers on your card design, producing an unauthorized card is only a visit to a website and a small fee away. Visual security elements make the card prominent and easily recognizable, allowing those in your building to easily determine who should and should not be there. Some helpful tips:
Print on both sides of the card so it can still be seen even if it gets rotated
Add a disclaimer on the back of the card so it can be returned if lost
Switch to technology cards for more secure access
To enforce this vision, everyone at your school needs to be required to display their credential. This provides visibility to student resource officers, faculty and staff to easily identify who should be in the building. To provide the visual identification, you will need an ID badge attachment to do so. An attachment is an extension of the badge.
Looking at customization for visual elements for your attachment is just as important as visual elements for the badge. We recommend updating these from year to year, changing the school year of the cardholders or its colors and/or logos.
Another option is the school safety card. This accents a badge with visual identification of a person's role and flexibility to include emergency procedures.
ID Wholesaler has three goals when working with schools – all equally important to help you narrow down the options for your school:
Outfit your school with the proper ID system for your application
Ways to improve and optimize the ID badging processes
How to leverage ID badges to support security initiatives
An all-inclusive ID system from ID Wholesaler will provide everything you need to get your school's ID badge program up and running in no time.
Contact a knowledgeable ID Professional today at (800) 321-4405 to learn more or for dedicated assistance in choosing the best system for your unique requirements.