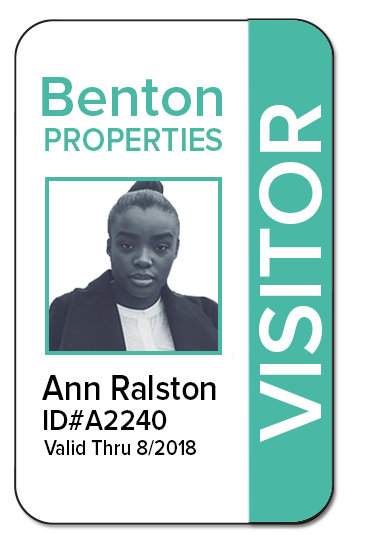 Rewritable ID cards are a smart solution to consider if you print temporary employee cards, visitor badges, inventory tags, hotel room cards, loyalty cards, or any other short-term cards you use for multiple cardholders.
These unique cards are standard credit card size – CR80 and 30 mil thick. One side is standard PVC graphic-quality plastic that can be permanently printed on with your direct-to-card printer.
The other side has a special coating with thermo-sensitive materials that can be printed on and erased up to 500 times using a printer with rewrite capability. This makes rewritable ID cards conveniently reusable, budget-considerate, and extremely earth-friendly.
For example, the Evolis Tattoo RW Printer is a stand-alone rewritable card printing that's designed specifically to quickly print and erase rewritable cards. Other printers – such as Fargo printers or Magicard printers – offer both direct-to-card and rewritable card printing for added versatility.
With the Magicard 300 Printer, you're able to batch print a color design on one side, remove the color ribbon since no ribbon is needed for the rewrite feature, and use the hand-feed slot to individually print, erase, and update card information on the other side with Magicard thermal rewritable card stock.
In addition to being reusable (many, many times!), rewritable cards do not require a ribbon to print which greatly reduces waste. The machine's printhead applies varying heat levels to print and then erase the information at a later time, quickly and easily.
---
To learn more about rewritable ID cards or printers, call an ID Professional today at (800) 321-4405 for help or shop our versatile selection of rewritable cards from several leading manufacturers.