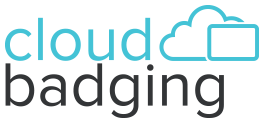 Did you know that CloudBadging allows you to print multiple cards at one time? This is called "bulk ID card printing," and it's easier than you might think!
To begin bulk printing your ID cards, start from the "Print" menu.
Next, click on "Search" and "Print," and choose the template you want to use. You can now manually scroll down the list of results, selecting each record you want to print by clicking on the box to the left of each record.
Tip:  Remember you can select up to 100 records to show on the page at one time.
Alternately, you can enter a search parameter to filter the results before actually selecting the records. To filter your results, select "Show Filters" towards the upper right of your screen. This displays the search dialog box. Choose a field to search, an operator, and the search term you want.

For example, I might select First Name + equals + Fred to search for all records with "Fred" in the first name field. Tip: Searches are case-sensitive, so "Fred" is not the same as "fred" (all lower-case letters). You can search on any field within the CloudBadging system.

Tip: If the field you want to search on is not listed, simply add it to your database and start capturing that data for future use.
Once the results display, review them and click on the box to the left of each record to select it. Finally, click on the "Add to Queue" button to send those records into the print queue.
For more helpful CloudBadging tips, call our Customer Success Managers at (800) 996-3581. You can depend on them to provide you with personalized service every step of the way!