ID Wholesaler: Top ID Badge Printer & ID Badge Products Retailer
Featured Products
FEATURED PRINTER
New! Sigma SL3 Printers
The Entrust Datacard Sigma SL3 offers great value as a high-speed, compact ID badge printer.

NEW ARRIVAL
Inkjet ID Card Printers
See what makes the Fargo INK1000xe such a revolutionary Inkjet ID card printer.

BEST SELLERS
Most Popular Printers
Explore top-selling badge machines from brands like Fargo, Zebra, and Magicard.

Explore the Learning Center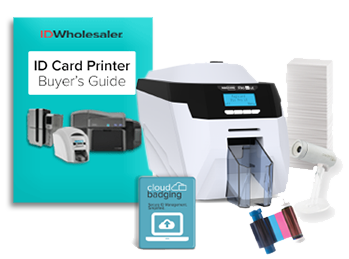 Get the ID Card Printer Buyer's Guide
Our ID Card Printer Buyer's Guide contains valuable information and helpful tips for anyone preparing to purchase an ID card printer, especially those who are doing so for the first time.