If you make photo ID badges, you've likely had to troubleshoot ID card printer issues at some point. There are several reasons why a printer won't print, luckily, common card printer problems are easily fixed without the need for professional maintenance and repair.
Printer issues are more likely to occur if your card printer has sat idle for several weeks or months – a scenario that happened prolifically during the coronavirus pandemic. Outside of safety concerns that may result in stay-at-home recommendations, seasonality and cyclical fluctuations also impact badge printing needs. Either way, stricter employee screening and access control procedures make the use of secure photo ID cards more important than ever.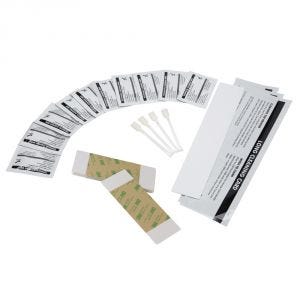 So, how do you restart a printer that has not operated for a while? Here are five tips from our experienced Technical Support Team that address common ID card printer problems.
1. Run a printer cleaning
Dust and debris can quickly settle within your ID card printer. If your badge machine has not printed cards in a while, chances are pretty good that pesky particles have moved in. When dust collects on essential components like the printer's rollers, card feeding issues may occur. The easy solution? Run a card printer cleaning kit through your machine! Our Tech Support Team recommends regular cleaning maintenance, but make sure to use the appropriate cleaning kit for your printer model since they don't work universally.
Find your printer's cleaning kit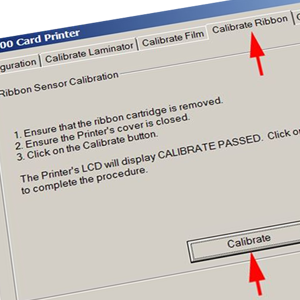 2. Calibrate the ribbon sensors
After a long break, your printer may just need to get to know itself again. If an "Error Ribbon Miscue" message pops up, calibrating the ribbon sensors may fix the problem. To engage the correct command, go to the "Calibrate Ribbon" tab within the "Printing Preferences and Toolbox."
3. Fan the cards
A card feeding issue might be caused by static buildup that made the blank badge cards stick together in the card hopper. Simply remove the cards and fan them out a bit to disperse the static. Reinsert the cards into the card hopper and try again!
4. Use the correct power supply
If you're asking, "Why are my badge cards printing so light and faded?" the answer could be with your power cord. Using a power supply that didn't come with your printer may power your machine to some capacity, but cards printed with nearly invisible graphics and text are typically the output. Avoid misplacing the cord by always storing your printer and its power cord together, especially if you need to move the printer to another location.
5. Replace the film in your retransfer printer
If you own a retransfer ID card printer that remained powered on over a long period of inactivity and is now experiencing performance issues, it may be necessary to replace the ribbon and retransfer film. What is a retransfer card printer? A retransfer printer uses thermal technology to imprint onto a clear film which then adheres to the card surface. Direct-to-card printers instead print directly onto a card surface; these types of printers don't tend to experience the same ribbon issues when left on for an extended timeframe.
Buy ribbons for an ID card printer
Still need printer maintenance help? Call our Tech Support team if you need help with a printer issue, they are always happy to help!
Bonus tips: As an IDW Premier Care customer—our value-added membership program—you'll receive an annual printer tune-up to keep your printer running optimally. If you need to replace an old ID card machine, shop our best-selling printers and save even more with these printer trade-in offers.