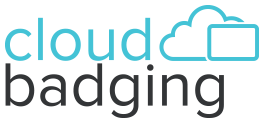 CloudBadging is Software-as-a-Service (SaaS) that was introduced to address several problems inherent with the use of traditional desktop/server ID badge design software. It's cloud-based software which means that you can access the software from any computer or mobile device (such as smart phones and tablets) that has access to the internet and a supported web browser.
With CloudBadging, you're allowed an unlimited number of concurrent users from unlimited locations. You will always have access to the latest version of the software as well as guaranteed data protection with backups running every 5 minutes. That means that the days of losing all of your data because a computer crashes or is hacked are over!
The first step in getting started with CloudBadging is to place an order for a free subscription of the ID card software with your Account Manager. Next, you will receive an email prompting you to activate your user account and set your password.
Once you log in and familiarize yourself with the cloud-based software, it's time to customize CloudBadging so it meets your specific ID badge requirements. Simply follow these four easy steps:
Customize your dataset(s) of information (e.g., each time you create a record prior to printing a new badge, you will be able to capture and print all necessary data).
Import data from your previous ID badge design software – OR – simply create records as you go if you are starting fresh.
Create your badge template(s) either by copying and modifying existing samples or start a new template from scratch.
Print your badge.
As always, we have great tools and support to help you maneuver the CloudBadging interface. We also have our dedicated Customer Success Team to ensure all your ID badging is completed in a simple, convenient manner.
To learn more about this cloud-based ID card software:
Although the CloudBadging interface is both intuitive and user-friendly, we provide a variety of training and support tools in case you have additional questions (these are included with the CloudBadging subscription). Our dedicated team is standing by, ready to help at (800) 996-3581.